Downloadable teacher packs now available (posted 23/10/18)
Our download teacher packs, containing all of our materials, lesson plans and student worksheets, are now available!
Register and download!
If you use them please tweet and tell us. We'd love to know!
Events in 2018

We've two events in 2018 in the North West!! Contact us to come along!
7th November at Daresbury Laboratory, WA4 4AD
28th November at the University of Manchester, M13 9PL
ASDC Conference – October 2018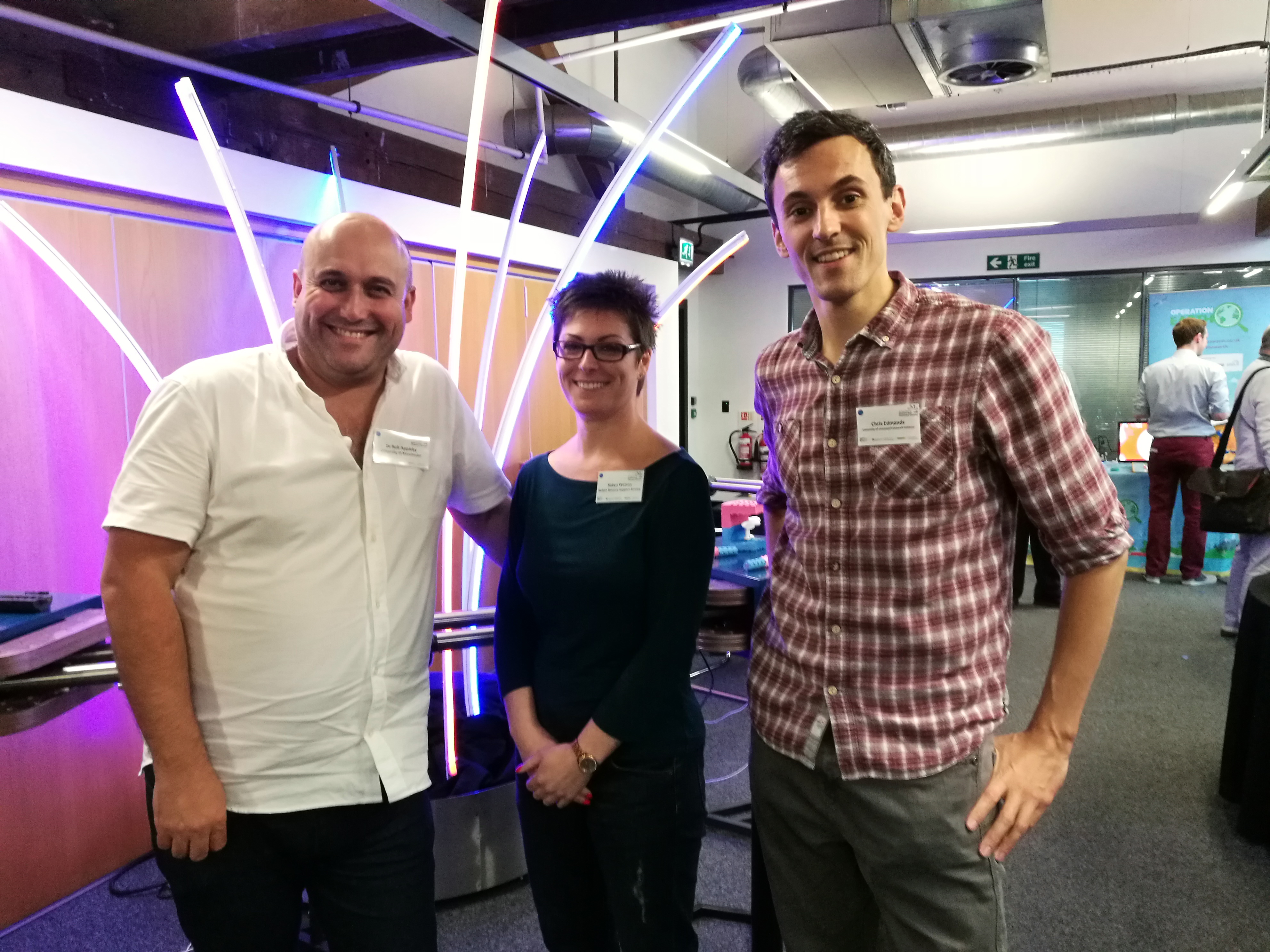 Rob, Chris and Robyn visited the UK Association of Science and Discovery Centres conference at Science and Industry Museum Manchester.
We were excited because it was the first outing for CASSIE, our tactile particle accelerator, since her upgrade.
We talked to delegates about Tactile Collider and about they can make exhibits accessible to people with a visual impairment.
We made lots of new contacts and are hoping to visit some of them around the country in 2019. Watch this space!
(Photo: Rob, Robyn and Chris standing next to CASSIE the model particle accelerator)
WOMAD Festival – July 2018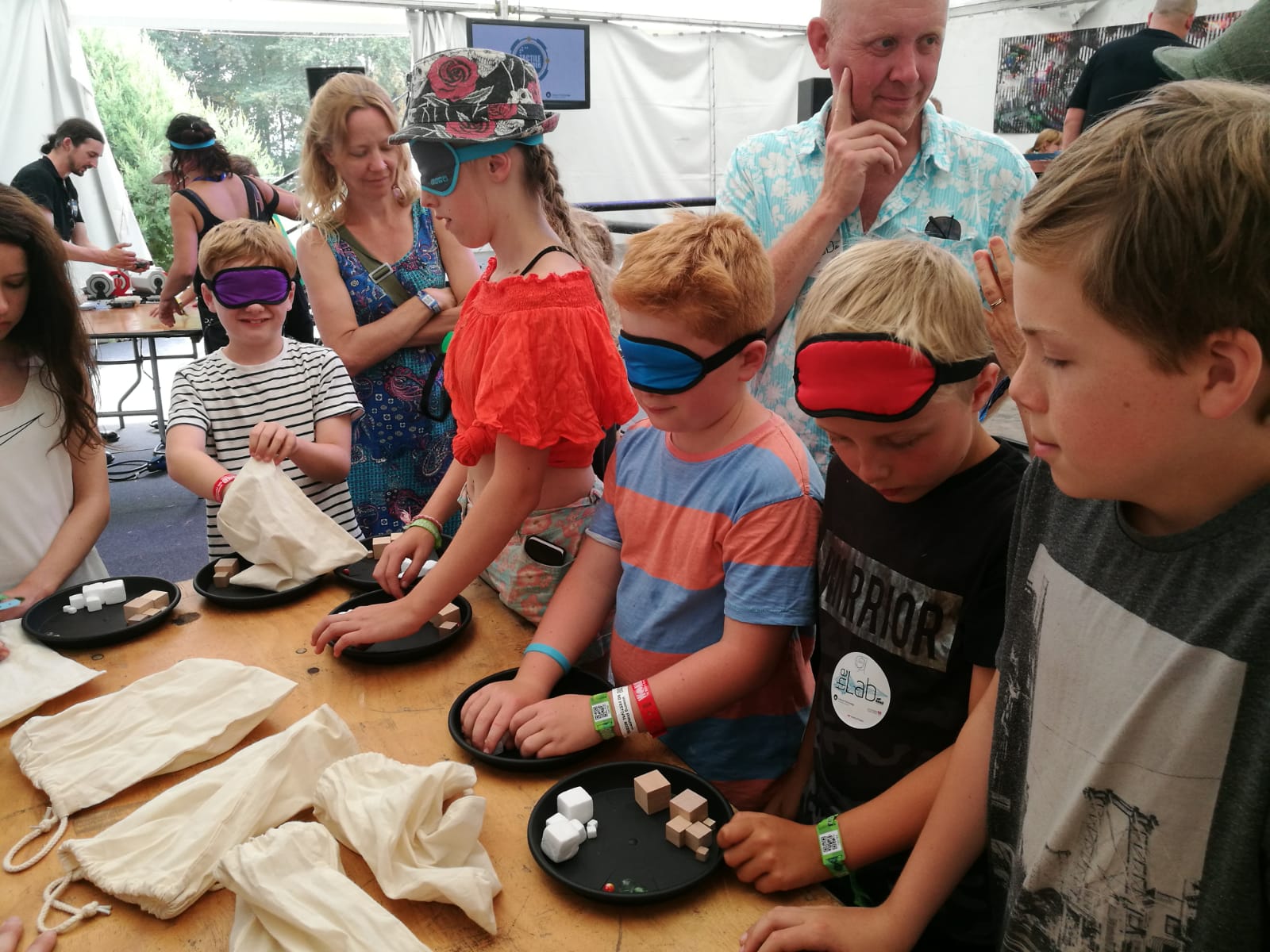 We were invited to deliver Tactile Collider in the Physics Pavillion at WOMAD Festival on 27th and 28th July.
We had lots of visitors to our sessions who enjoyed learning about particle accelerators and exploring our models, some chose to wear blindfolds to change their way of learning new things.
We had an amazing time with great food and even a bit of dancing into the night!
(Photo: Children exploring the Particle Station. Some are wearing blindfolds)
Blue Dot Festival – July 2018
The Tactile Collider team visited Blue Dot Festival from 20th – 22nd July at Jodrell Bank Observatory.
We had an amazing time, we saw almost 3000 people over the weekend and got to listen to some great music, and make new friends.
We especially loved the art installations such as this huge illuminated Earth which was suspended in the trees.
(Photo: A large illuminated scale model of Earth)
Bolton FM Interview – June 2018

On 16th June Rob, Chris and Robyn visited Bolton FM to talk about Tactile Collider which will be visiting Bolton on 27th June.
We had a great time spreading the word about our student, teacher and  public events.
You can listen below and let us know what you think. We'd love to hear from you. Email us at hello@tactilecollider.uk
http://www.boltonfm.com
Scotland Tactile Collider Tour – June 2018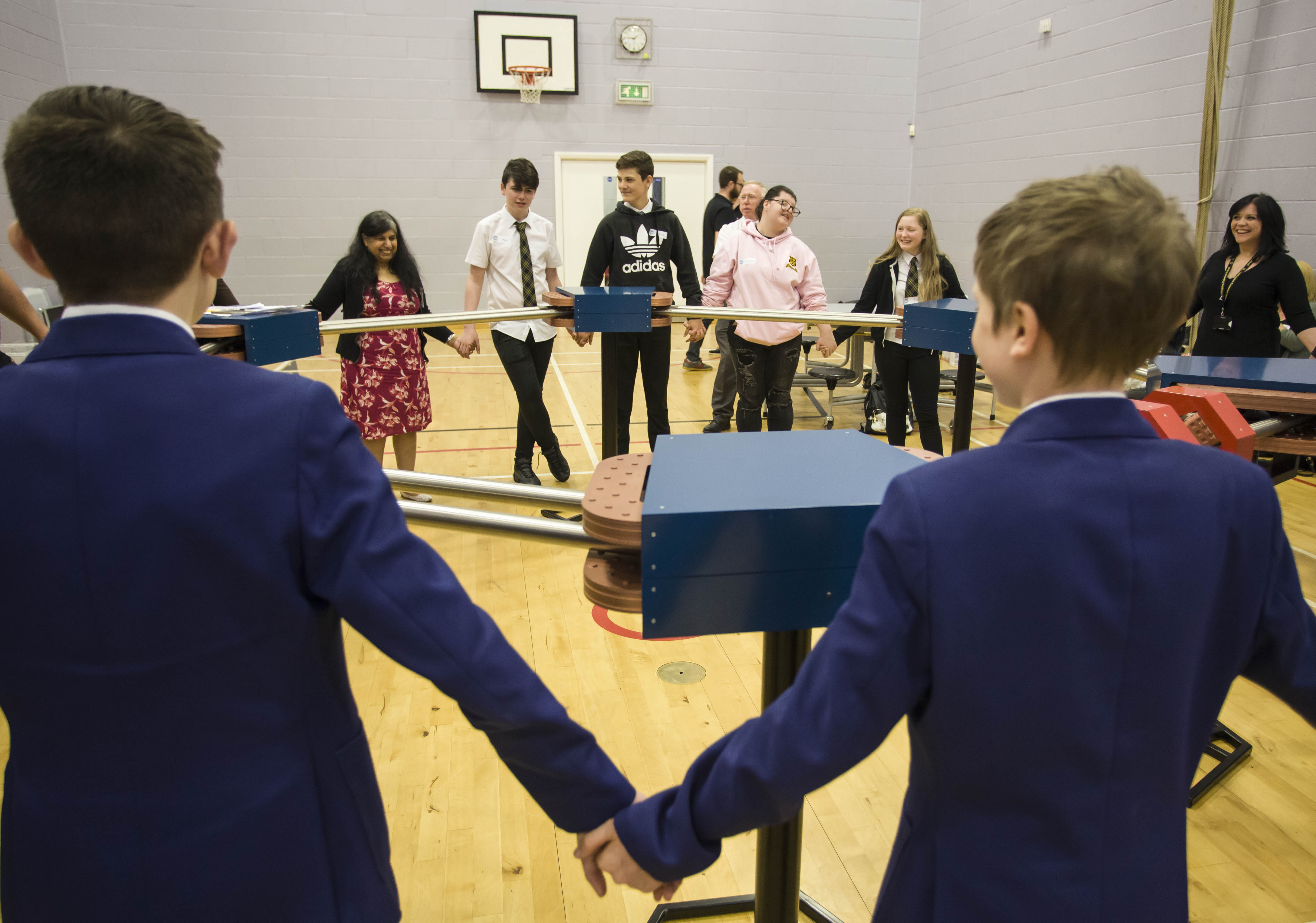 Tactile Collider visited the Scottish Sensory Centre in Edinburgh and Uddingston Grammar School in Glasgow on 12th and 13th June. We introduced 38 students, 29 adults and 2 guide dogs to accessible physics.
We've brought drama into our programme and our students in Glasgow made a fantastic particle accelerator. We had lots of fun and there was lots of fantastic learning happening.
(Photo: Students holding hands around CASSIE, our model particle accelerator. We acted out the path of a proton and a collision)
Making A Difference Awards – May 2018
Tactile Collider was 2018 winner of The University of Manchester People's Vote for the Faculty of Science and Engineering's Better World Showcase and was Highly Commended in the Making a Difference Awards for Social Responsibility 2018 for Outstanding Contribution to Equality, Diversity and Inclusion.
(Photo: L-R shows Dr Rob Appleby, Robyn Watson and Dr Chris Edmonds)
Bradford Tactile Collider Day – April 2018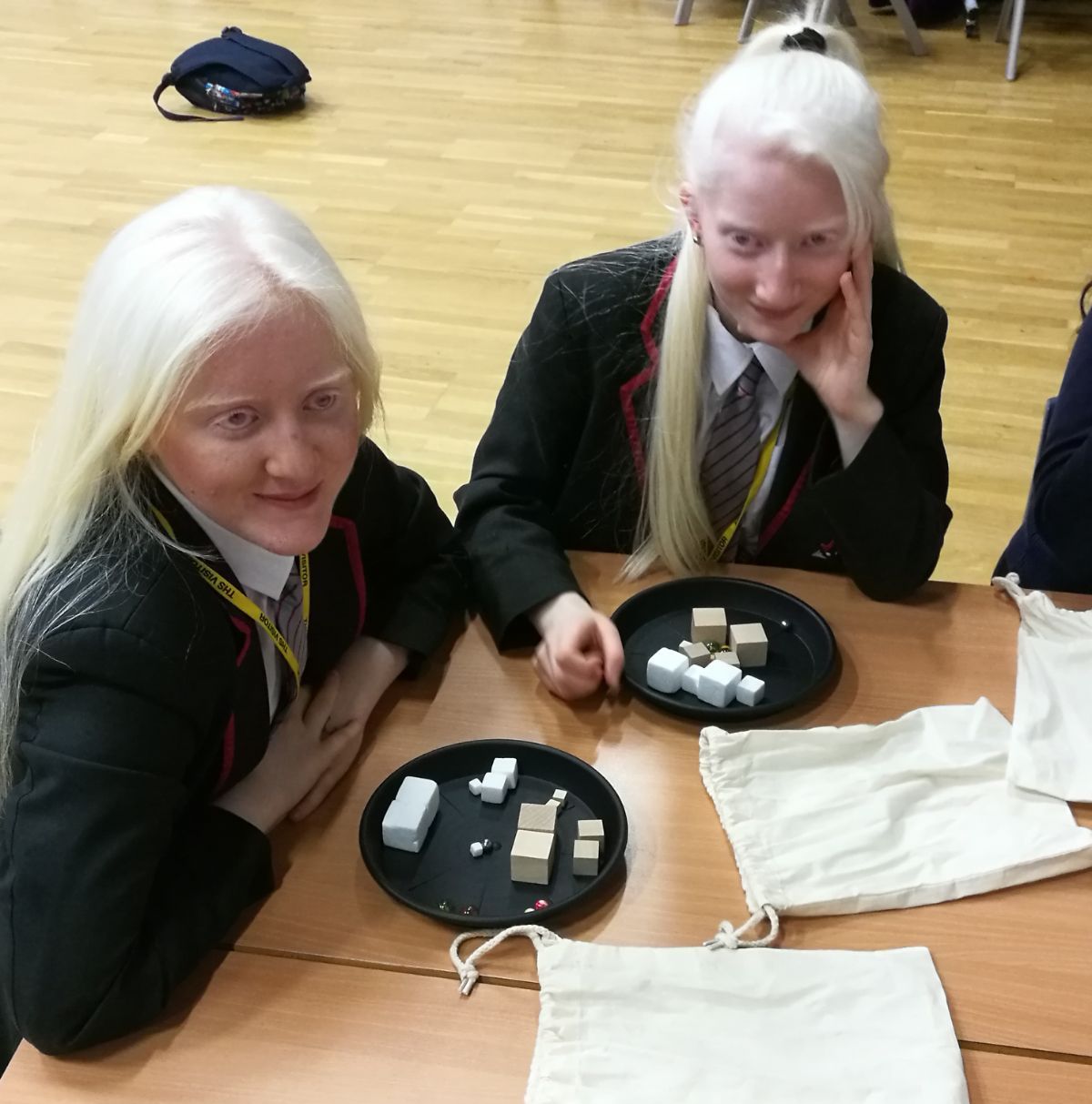 One of the key aims of Tactile Collider is to inspire our visiting students to see physics as a viable career option. One way we are achieving this is to give students access to scientists who are currently working in physics reasearch. When Tactile Collider visited Tong Leadership Academy in Bradford in April 2018 we met Maryam and Haleemah who both enjoy science at school and said that they felt more confident that they could study science to a higher level after taking part in Tactile Collider.
Audioboom: RNIB Conversations – March 2018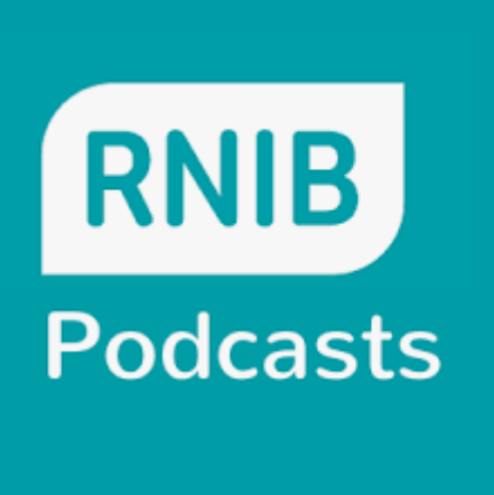 RNIB Connect Radio's Allan Russell spoke to Chris and Marieke to find out more about Tactile Collider and how the science was made accessible to people with a visual impairment.
To listen to the podcast click here
Symmetry Magazine – March 2018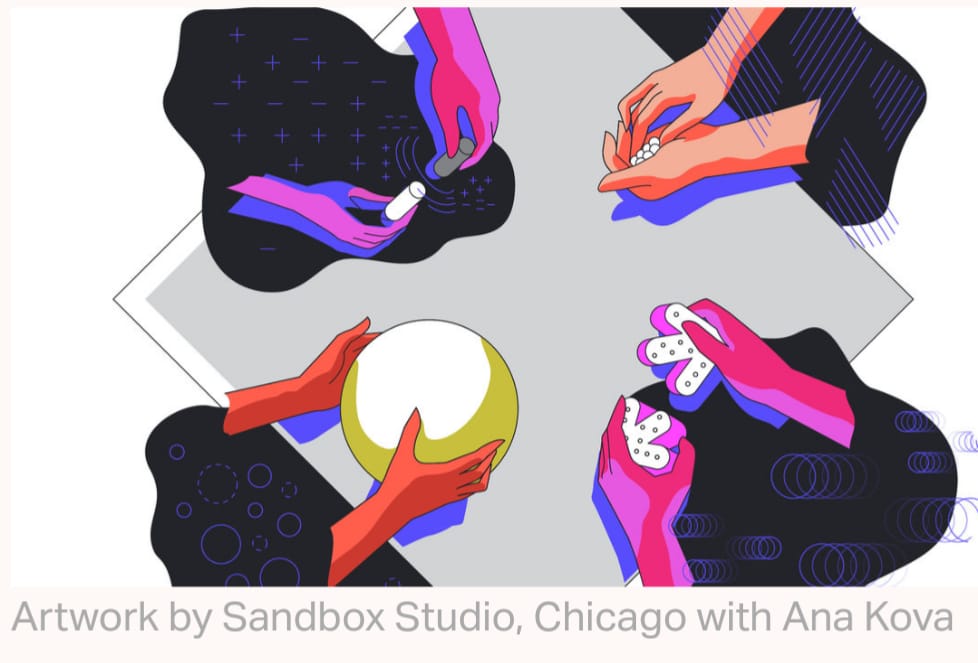 Symmetry Magazine ran an article on Tactile Collider in March 2018.  Complete with amazing illustrations showing some of our tactile objects.
"I've liked science for a long time because there's so much to do," Sean-Paul says. "With Tactile Collider, more people get to see what it's like. Other people can know what it's like. It's not just for visually impaired people."
To read the article click here
Photo Credit: Symmetry Magazine
Bolton Tactile Collider Day – March 2018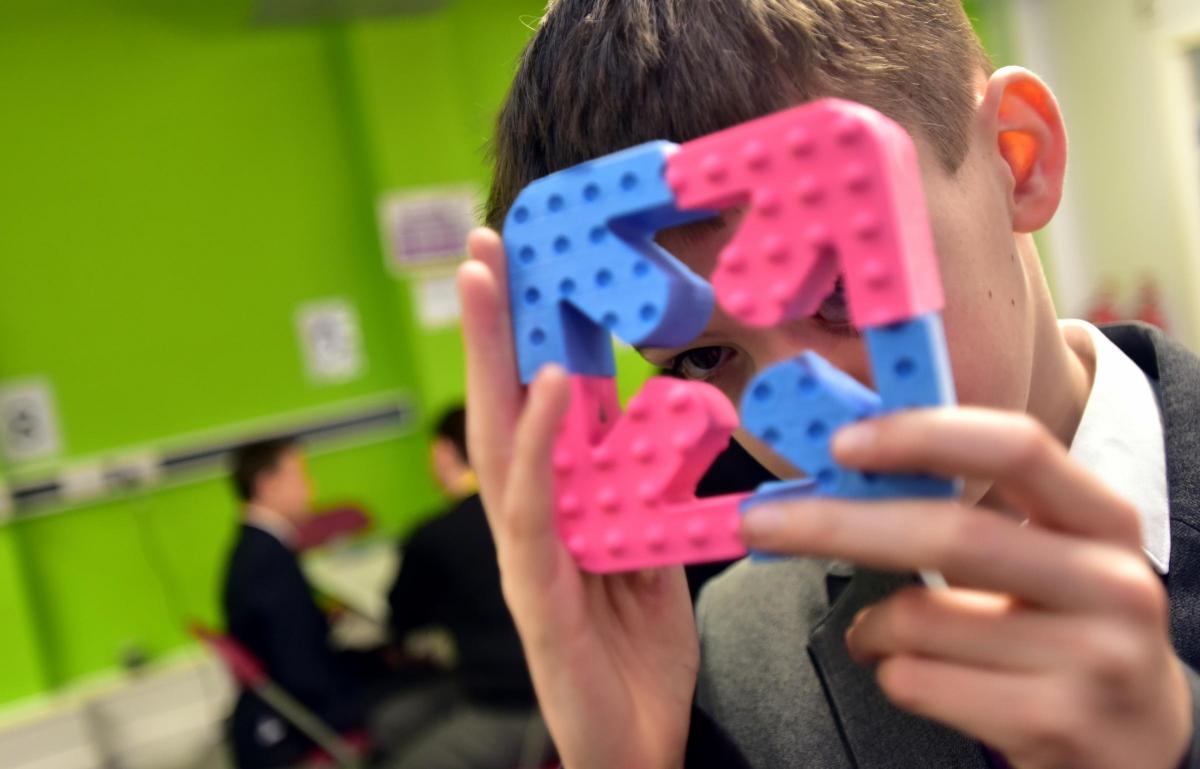 On 10th January 2018 Eden Boys school in Bolton hosted the first Tactile Collider event. We were joined by 30 students with visual impairments from Bolton, Lancashire, Wigan and Oldham. Students were able to learn about particles, magnets and the Large Hadron Collider through touch and soundscapes.
Photo: Sam inspecting a tactile quadrupole magnet.
Photo Credit: The Bolton News